Employment Information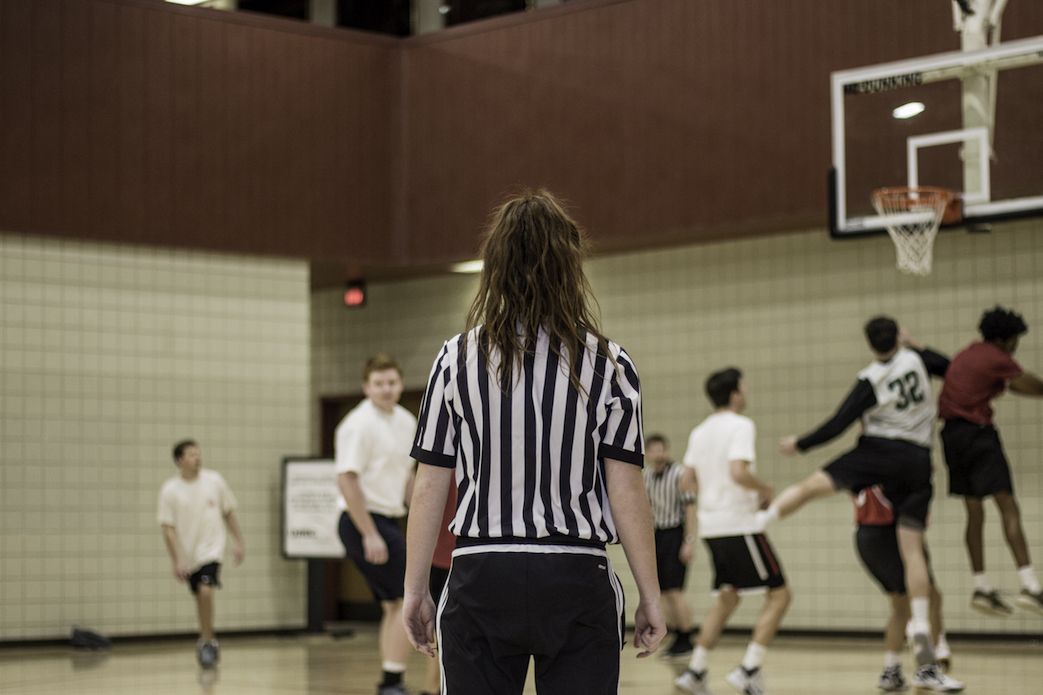 Intramural Sports employs more than 75 students each year to supervise, officiate, and keep score at intramural activities. Intramural Sports employment provides an escape from the pressures of school and allows individuals to interact with their fellow students while learning many useful skills. No experience is required and we provide all necessary training and equipment.
The application process to becoming an Intramural Sports Official is a multiple step operation.
Fall 2019 Application priority deadline is August 21st at midnight. Application will close on August 23rd. More infomation about becoming a new official located in the section below.
Go to https://jobs.uark.edu/
Complete the application for "Intramural Sports Official". You will need a resume and optional cover letter.
Please be prepared in advance that if you are hired you will need:
Gather one of the following original

documents:

United States Passport or Passport card
Permanent Resident Card or Alien Registration Receipt Card
Foreign passport containing a temporary I-551 stamp/notation
Employment Authorization Document with a photograph
Foreign passport with Form I-94 or I-94A
Passport from the Federated States of Micronesia or the Republic of the Marshall Islands (RMI) with Form I-94 or I-94A.
Alternately:
Gather one item from List B and one item from List C of the following original documents:
| List B | List C |
| --- | --- |
| Driver's License or State-issued photo ID | Social Security Account Number Card |
| Photo ID issued by federal, state or local government agency | Certificate of Birth Abroad issued by the Department of State (Form FS-545) |
| School ID with photograph | Certification of Report of Birth issued by the Department of State (Form DS-1350) |
| Voter's Registration Card | Original or certified copy of birth certificate issued by a State county, municipal authority or territory of the United States bearing an official seal |
| U.S. Military card or draft record | Native American tribal document |
| Military dependent's ID card | US Citizen ID Card (Form I-197) |
| U.S. Coast Guard Merchant Mariner Card | ID Card for Use of Resident Citizen in the United States (Form I-179) |
| Native American tribal document | Employment authorization document issued by the Department of Homeland Security |
| Driver's License issued by Canadian government authority | |
*Please note that you may not work until this you have these documents.
Interested in being a New Official
We are looking for our next group of awesome intramural officials for the 2019-2020 school year.
Information on how to apply is located in the Application section above. Applications are now OPEN.
Application Dates:
Priority Deadline: August 21, 2019
Application Closes: August 23, 2019
Interviews start: August 28, 2019
All students who are interested in becoming an Intramural Sports Official please contact imsports@uark.edu.
Employee Help Sheet
Employees login with their University Email Name and Password.
Hourly Time
Time Clock
Choose Correct Wage Rate

Official
Supervisor
Clock-In or Clock-Out choosing the "clock-in/out button"

Time will be entered at the end of the shift
Must be approved by sport supervisor before you enter
Project is for the specific sport you are working

Code will be listed on the binder
Task is for sports that have multiple seasons

Code will be listed on the binder
Pre-season, summer, fall, etc.
Comments

Required for any issues with time punches
Required if time is not entered at the court/field
All hours worked must be entered into the Web BASIS time system, No paper timesheet will be used. Payroll Cutoff Dates will be posted in the UREC office and reminders will be available on your Web BASIS sign-in.
Employees are able to access the Time Clock; Time Clock Punches; Wage Rates; and Hourly Time Sheets from the web on Web BASIS. Login will lock after three attempts and require a 30 minute wait to try again. Web BASIS will not allow you to clock-in if missing a clock-out from the previous day.
Only Employees can edit, add, or delete their hours in the system. Edits to punches will be performed at the Time Clock Punches tab in Web BASIS. Employees are responsible for entering their time sheet correctly, falsification of time is basis for immediate dismissal if deemed intentional. Supervisors are allowed to change the wage rate, project, and task on an existing time punch.
Check the When-to-Work schedule and your Web BASIS time sheet to make sure time is entered correctly before payroll runs. Web BASIS will provide the next payroll date at sign-in.