Special Events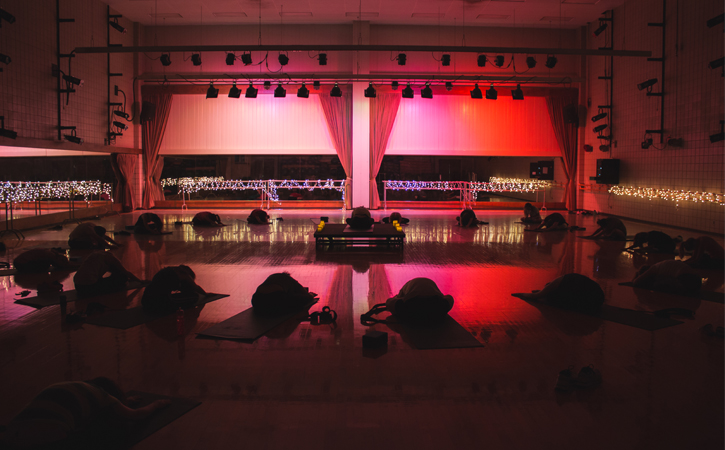 Pictured: Candlelight Yoga
Special Events provide opportunities for leisure, education, socialization, fitness, and fun through a variety of alternative events. Download the UREC app for up-to-date special event information.
Commit to Fit is a perfect way kick off your commitment to your health and wellness goals in 2023. Participants will earn points for doing physical activity and completing a variety of wellness challenges. The fitness and wellness points earned will determine the prizes awarded at the completion of the event. . This program is open to all U of A students, faculty and staff. UREC membership is not required.
Sign up beginning Wednesday, Feb. 1st at urec.uark.edu>fitness>special events or https://fitevent.uark.edu
Date: Wednesday, Feb. 1 - Wednesday, March 15, 2023
Join UREC fitness staff as they show you how to utilize the open recreation spaces to the full potential. Enjoy a smoothie bowl after your workout.
Saturday, Feb. 11, 2023 from 10-11am in the Donna Axum Fitness Center
Saturday, March 4, 2023 from 10-11am in the UREC Fitness Center
Saturday, April 1, 2023 from 10-11am in the UREC Sports Complex
Sign up at urecmembers.uark.edu
Come relax and unwind before finals with restorative yoga in the Razorback Gardens. Enjoy a healthy snack from the Teaching Kitchen and learn more about healthy study habits before finals.
Date: Wednesday, May 3, 2023 from 5:30pm-7:00pm
Where: Razorback Gardens
Sign up at urecmembers.uark.edu beginning April 3, 2023