Special Events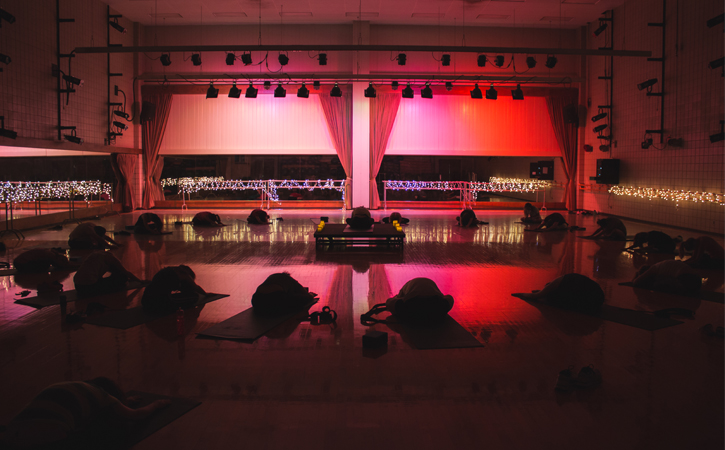 Pictured: Candlelight Yoga
Special Events provide opportunities for leisure, education, socialization, fitness, and fun through a variety of alternative events. Download the UREC app for up-to-date special event information.
Log your physical activity online during the month of October to earn a FREE pair of UREC performance socks. This program is open to all U of A students, faculty and staff. UREC membership is not required.
Sign up beginning Friday, Oct. 1st at urec.uark.edu>fitness>special events or https://fitevent.uark.edu
Date: Friday, October 1 - Sunday, October 31
Attend 12 group fitness classes of your choosing to receive a FREE pair of UREC performance socks. Stamp cards will be given after your first group fitness class during the time of the challenge. A stamp will be given for each class attended.
Dates: November 1 - Dec. 9, 2021
Come relax and unwind before finals with two hours of restorative yoga. This class is free to attend.
Participants may sign up at the UREC Member Portal or the URECArkansas app.
Date: Thursday, December 9th 6-7PM
Location: HPER 220