Facilities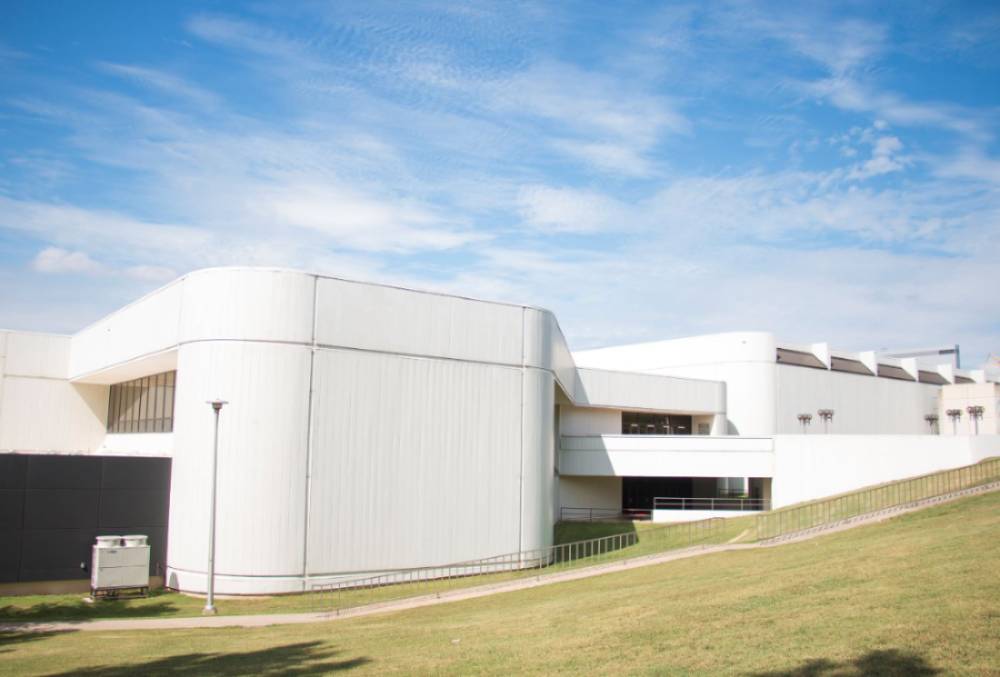 HPER Building
Address:
155 N. Stadium Dr.
Fayetteville, AR 72701
Located off of Stadium Drive, the Health, Physical Education, and Recreation building was first occupied on May 21, 1984.
The four-story building was designed to house the total campus Health, Human Performance, and Recreation programs. The building is designed as a series of activity centers within the complex. The expansive Donna Axum Fitness Center, the main workout and weight room facility for students, faculty and staff, is located here. Watch the UREC facility tour video to learn more.
UREC Presentations & Tours
For University Perspectives tours, please fill out this request form. For all other tours, please call 479-575-4646 or drop-in to the HPER for a tour.
UREC Sports Complex
1486 Mitchell Street
Fayetteville, AR 72701
The nine-acre sports complex is utilized by UREC Sports (intramural and clubs) and drop in recreation. It received a full renovation in 2017 and now includes a 100% artificial turf playing surface, LED lighting, goal posts and softball backstop fixtures and more.
The multi-purpose fields can be converted into four playing fields for flag football, soccer, and ultimate frisbee or two softball fields. Located at the intersection of Razorback Road and Mitchell Street, the complex hosts various activities including: sand volleyball, flag football, soccer, kickball, softball, ultimate frisbee and much more.
UREC Fitness Center
Arkansas Union, 2nd floor
435 N. Garland Ave.
Fayetteville, AR 72701
This facility features almost 6,000 square feet of fitness floor space, a 1,500-square-foot group exercise room, and men's and women's locker and shower facilities. The facility is available to all current UREC members. The University Recreation Fitness Center includes 53 cardio pieces, 28 selectorized pieces, and a free weight section.
UREC Tennis Center
1357 W. Indian Trail
Fayetteville, AR 72701
The UREC Tennis Center features 12 tennis courts (four courts with backboards to allow for individual play) and a service facility that includes an equipment checkout center and restrooms. It is recommended that participants bring their own equipment with them to play. Equipment such as tennis racquets, tennis balls, and pickleball racquets are available to checkout, but on a limited basis.