Employment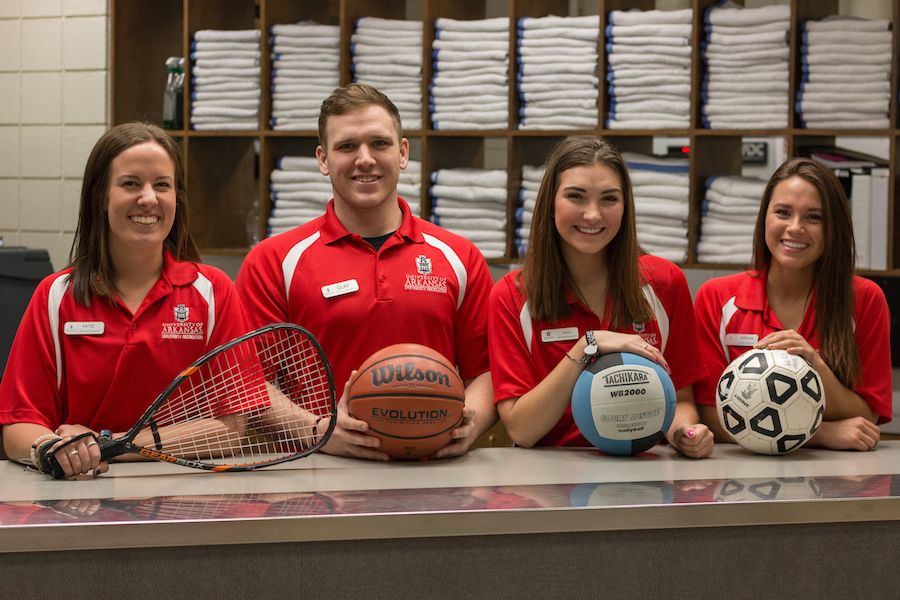 University Recreation employs more than 400 student employees in a variety of program areas.
Employment with UREC provides students an opportunity to gain valuable experience working within their area of interest, with the possibility for advancement within the department.
Benefits of UREC employment include competitive pay, flexible scheduling, leadership development, free CPR First Aid/AED certification, and a free small locker and towel service. UREC is an Affirmative Action/Equal Opportunity/E-Verify Institution.
University Recreation holds two hiring periods each year. The first, in October, is for spring semester positions. The second, in March, is for summer and fall semester positions. There will be additional positions hired as needed.
How to Apply
Visit the University of Arkansas Careers page to apply for open positions and to review job-specific information (duties, qualifications and requirements). Positions not listed on the site are currently filled. Applicants must be enrolled in classes at the University of Arkansas unless otherwise specified.
Use the following search criteria:
College - Education & Health Professions
Department - University Recreation
Job Type - Hourly/Student


Position Overviews


| | | | |
| --- | --- | --- | --- |
| | | | |
| Administration | Aquatics | Club Sports | Facility Operations |
| | | | |
| Fitness/Wellness | Intramural Sports | Marketing | UREC Outdoors |

Please contact UREC Human Resources at urechr@uark.edu with any questions.