UREC Sports Injury Clinic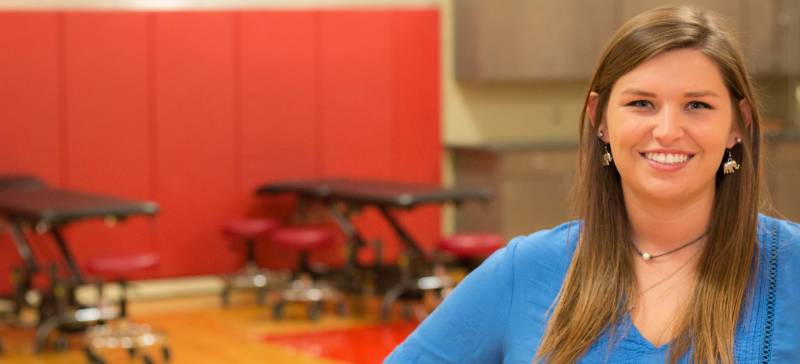 What is Athletic Training?
Athletic training encompasses the prevention, examination, diagnosis, treatment, and rehabilitation of emergent, acute, or chronic injuries and medical conditions. Athletic training is recognized by the American Medical Association, Health Resources Services Administration, and the Department of Health and Human Services as an allied health care profession.
Athletic Trainers are highly qualified, multi-skilled health care professionals who render service or treatment, under the direction of a physician, in accordance with their education, training, and the state's statutes, rules, and regulations.
-National Athletic Trainers' Association, 2018
Appointments
Summer appointments are available beginning Monday, May 15th. Appointments are available Monday-Thursday 2:00-6:00PM. Appointments can be made by completing this request form.
Services Provided
The UREC Sports Injury Clinic is staffed by a NATABOC certified and state licensed athletic trainer. Services such as injury evaluations, rehabilitation, and emergency care are offered at no cost to all University of Arkansas students and UREC members. Services provided in the UREC Sports Injury Clinic include:
Injury and Illness Prevention
Wellness Promotion and Education
Emergent Care
Injury Examination
Injury Diagnosis
Therapeutic Intervention
Injury Rehabilitation
Prophylactic Taping
Orthopedic Physician Referral
Concussion Management
UREC Sports Injury Clinic Hours of Operation
Location: HPER 320
Summer 2023 Hours
The Sports Injury Clinic is open for appointments only from Monday, May 15th until Thursday, August 17th.
| | | | | | | |
| --- | --- | --- | --- | --- | --- | --- |
| Sunday | Monday | Tuesday | Wednesday | Thursday | Friday | Saturday |
| | | | | | Closed | Closed |
*No clinic on holidays or during University closures
Questions?
For more information or to set up an appointment, contact Avery Rotenberry at urecatc@uark.edu.