Equipment Rentals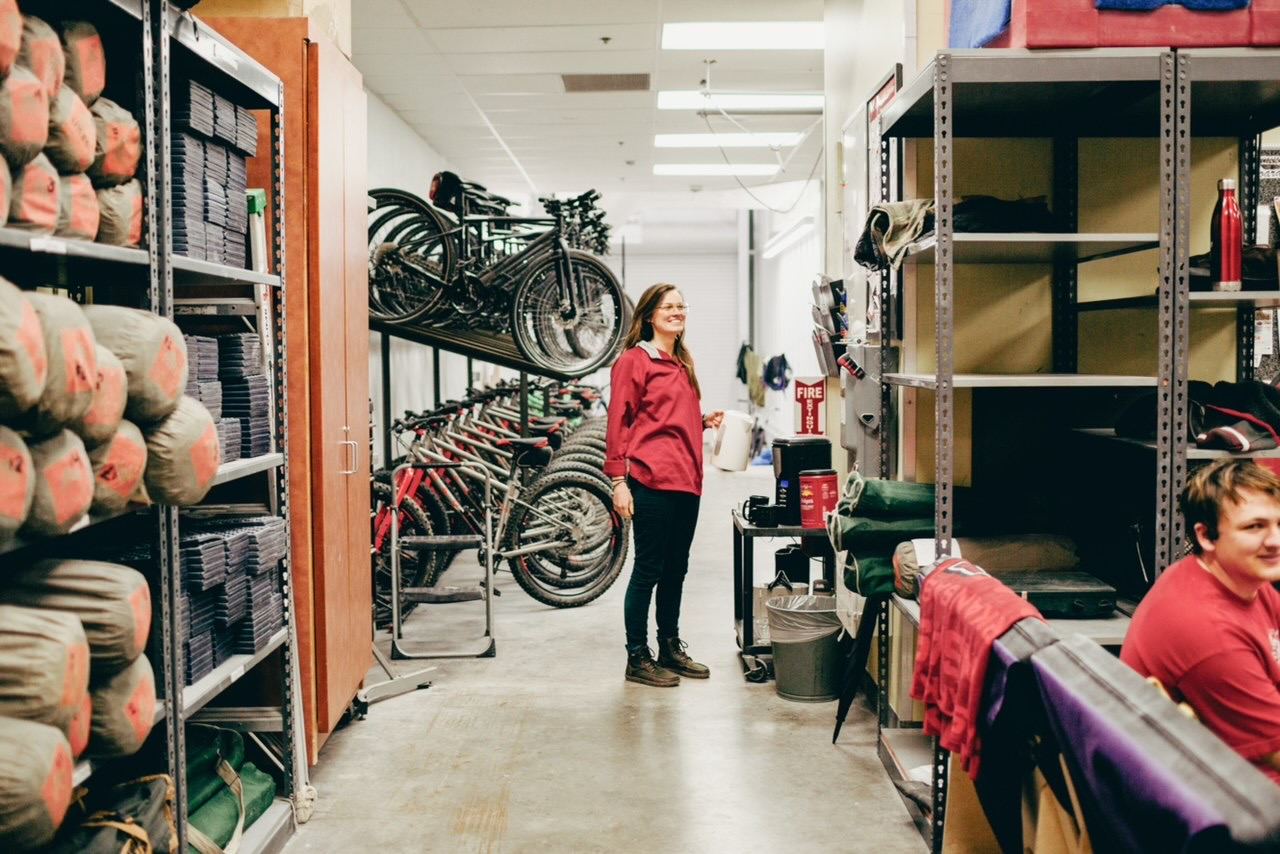 UREC Outdoors (HPER 102) offers a wide variety of outdoor recreation rental equipment. Currently enrolled students, UREC members, and individuals with a valid UARK ID (including faculty and staff) may check out equipment.
Faculty/Staff: UARK faculty and staff may rent equipment without having a current UREC membership.
Equipment may be reserved up to one week prior to the planned check out date. Reservations may be made in person or by calling 575-CAMP (2267).
Payment, due at time of check out, may be made with check, cash, Visa/MasterCard/Discover/American Express, or a University cost center number.
Equipment Care and Fees
Rented equipment is due back to UREC Outdoors by close on the date specified on the rental contract and receipt. Equipment should be properly maintained and returned clean, dry, in good repair, and on the due date to avoid repair, replacement, or late fees. All late, damage, and/or replacement fees are due upon return of equipment. A late fee equivalent to the daily rental rate will be applied for each day an equipment item is overdue.
If UREC Outdoors staff discover damage to equipment during maintenance and cleaning, the renter is responsible and must pay for damage or replacement costs. Please read the rental equipment agreement (available at time of check out) for more information. Patrons are responsible for inspecting all equipment prior to rental to ensure proper working order and assess overall condition of equipment.
What You Can Rent
UREC Outdoors has an extensive inventory of camping, cycling, climbing, and paddling equipment. Whether you're looking to outfit your next backpacking trip or a Buffalo River paddle, we've got the equipment you need to create your next outdoor experience.
To view a comprehensive list of available equipment and rental rates, visit the camping, climbing, cycling, and paddling equipment rental pages.
Questions?
If you have questions about UREC Outdoors, contact us at 479-575-CAMP (2267), camp@uark.edu or visit HPER 102.