UREC Bike Shop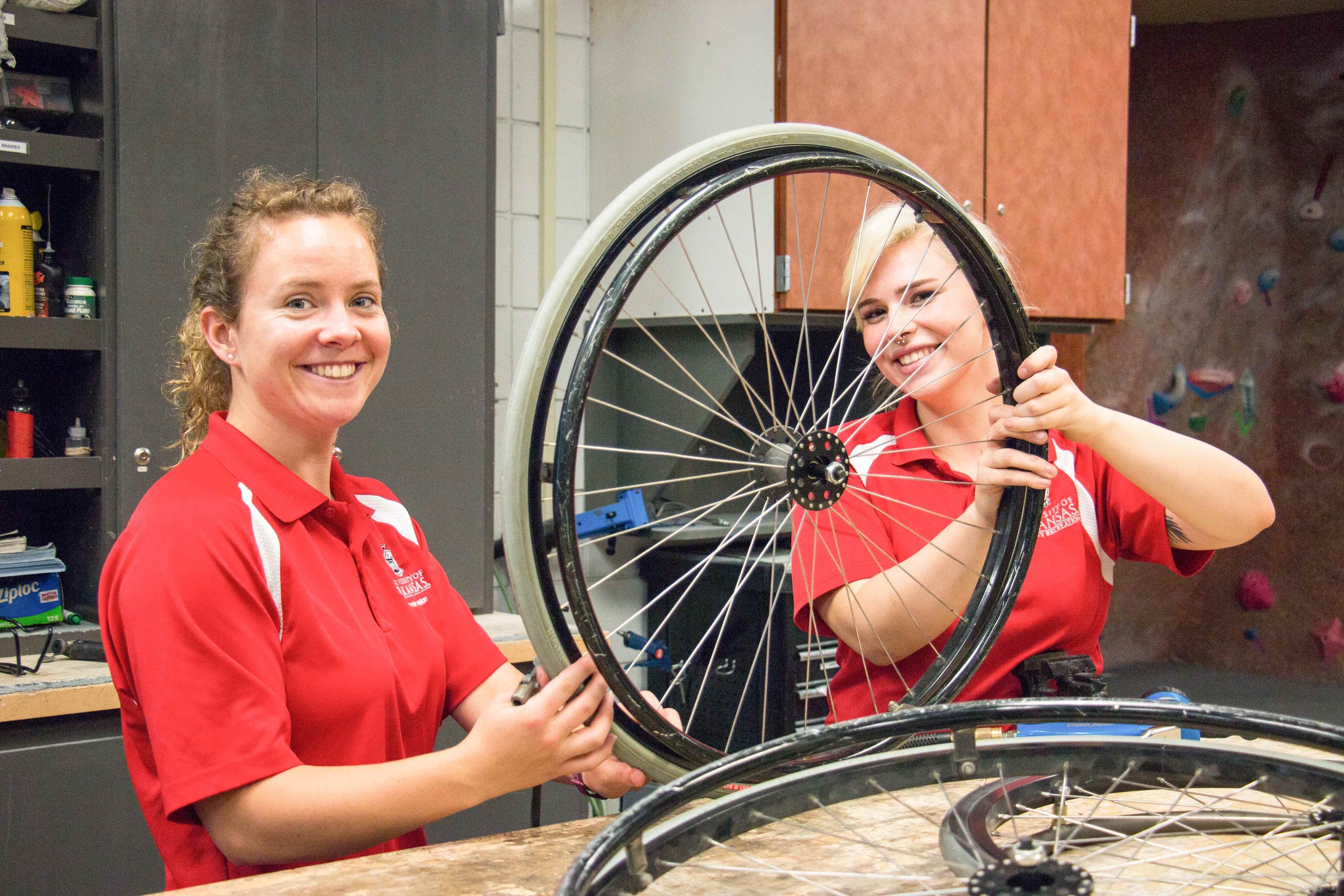 The full-service bike shop at UREC Outdoors, HPER 102, offers everything from tube changes to complete overhauls. Visit the shop for a full list of parts and labor prices.
We also offer "open stand time" for the do it yourself bike owners. Open stand time is offered during normal hours of operation.
Information
For more information on the bike shop and its services, e-mail our bike mechanics or contact UREC Outdoors at 479-575-CAMP (2267).
Sustainability
UREC Outdoors is dedicated to making the University of Arkansas campus and the City of Fayetteville more bicycle friendly. Please join us in keeping our campus, city trails, and roadways safe and open to cyclists. Ride responsibly.
Interested in cycling events and programs outside of UREC Outdoors? Check out the Office of Sustainability's Guide to Bikes on Campus.