Group Fitness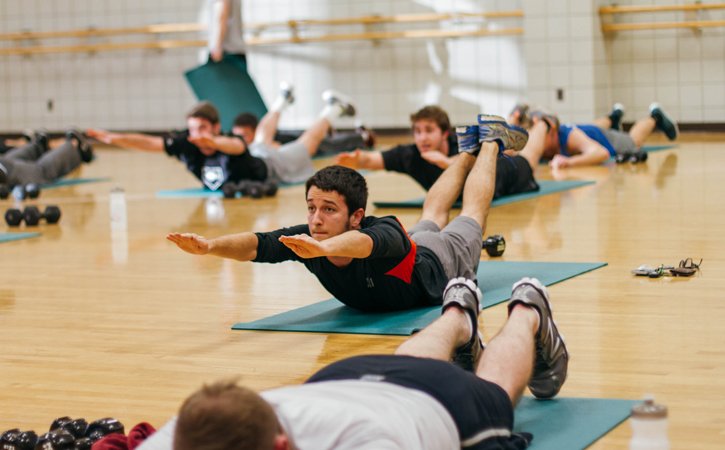 Group Fitness classes are designed to provide participants with a fun, motivating and well-rounded fitness experience.
University of Arkansas students, faculty, and staff with a UREC membership are eligible to take Group Fitness classes at no cost.
View the group fitness schedule for in-person and virtual classes.
Register for group fitness classes at urecmembers.uark.edu
*Participants may register for group fitness classes up to 24 hours before class start time. Group fitness registration cancellations must be done at least 30 minutes before class start time.*
Fall 2022 Session Dates
Group Fitness classes will be offered during A Week on Monday, August 15 - Friday, August 19.
Group Fitness classes during the Fall semester will be offered Monday, August 22-Thursday, December 9.
Class schedule can be found under the "Class Schedule tab"
Fall class schedule will be posted beginning Friday, August 19th.
Class Offerings
Body Sculpt, Cycle, Kickboxing, Triple Fit, ZUMBA®, Yoga, Sunrise Yoga, Pilates Fusion, Barre and Tai Chi.
Semester Group Fitness Pass Cost:
University of Arkansas students, faculty and staff with UREC memberships

: No cost
Unlimited classes during the current semester