Group Fitness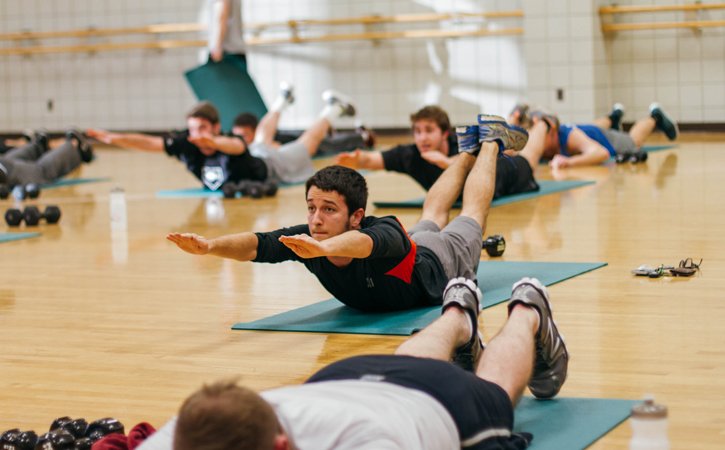 Group Fitness classes are designed to provide participants with a fun, motivating and well-rounded fitness experience.
University of Arkansas students, faculty, and staff with a UREC membership are eligible to take Group Fitness classes at no cost.
View the group fitness schedule for in-person and virtual classes.
Register for group fitness classes at urecmembers.uark.edu
*Participants may register for group fitness classes up to 24 hours before class start time. Group fitness registration cancellations must be done at least 30 minutes before class start time.*
Fall -2023 Group Fitness
Group Fitness classes during the Fall semester will be offered August 21st- December 8th.
Class schedule can be found under the "Class Schedule tab"
Class Offerings
Body Sculpt, Cycle, Kickboxing, Triple Fit, ZUMBA®, Yoga, Sunrise Yoga, Pilates Fusion, and Barre.
Semester Group Fitness Pass Cost:
University of Arkansas students, faculty and staff with UREC memberships

: No cost
Unlimited classes during the current semester