Class Schedule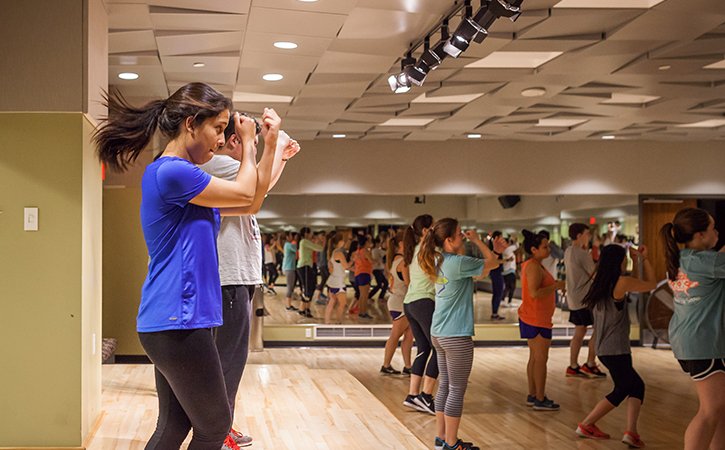 Fall 2019 Group Fitness
Fall Group Fitness classes will run Monday, August 26th - Thursday, December 12th.
There will be a modified group fitness schedule during finals week.
There will be no group fitness class on:
Labor Day: Sunday, September 1st - Monday, September 2nd
Fall Break: Sunday, October 20th - Tuesday, October 22nd
Thanksgiving Break: Wednesday, November 27th - Sunday, December, 1st
Download the UREC App (available on iPhone and Android) to view the schedule in real-time, create a custom schedule of your favorite classes, or save individual classes directly to your phone's calendar app.
Fall 2019 Group Fitness Schedule
Monday, August 26th- Thursday, December 12th.
Interested in other UREC Fitness opportunities? Learn me about more customized options with Small Group Training and Personal Training.
FINALS WEEK Group Fitness Schedule Fall 2019
Monday, December 16th-Thursday, December 19th
| HPER 216 | Monday 12/16 | Tuesday 12/17 | Wednesday 12/18 | Thursday 12/19 |
| --- | --- | --- | --- | --- |
| 5:00-5:50PM | UREC Barre | | UREC Barre | |
| 6:30-7:20PM | | UREC Barre | | |
| Cycle | Monday 12/16 | Tuesday 12/17 | Wednesday 12/18 | Thursday 12/19 |
| 6:00-6:50AM | Cycle | Cycle | Cycle | Cycle |
| 12:30-1:00PM | | HIIT Cycle | | HIIT Cycle |
| 5:00-5:50PM | | Cycle | | |
| 5:30-6:20PM | Cycle | | Cycle | |
| UNION | Monday 12/16 | Tuesday 12/17 | Wednesday 12/18 | Thursday 12/19 |
| 6:15-7:15AM | Sunrise Yoga | | Sunrise Yoga | |
| 11:30-12:15PM | | UA Fac/Staff FIT | | |
| 12:00-12:50PM | Pilates Fusion | | Pop Pilates | |
| 12:30-1:30PM | | Yoga | | Yoga |
| 1:30-2:20PM | HIIT Fit | | HIIT Fit | |
| 2:00-2:50PM | | Body Sculpt | | Body Sculpt |
| 4:30-5:20PM | Yoga | Yoga | Yoga | |
| 5:30-6:20PM | RIPPED | Zumba | Zumba | |
| 6:30-7:20PM | Triple Fit | Triple Fit | Yoga | |
| 7:30-8:20PM | Yoga | Yoga | | |