Mission
The mission of University Recreation is to empower students for success through recreation and wellness.
Announcements + Closures
For inclement weather closures at the UREC Sports Complex and/or emergency facility closures, please follow us on social media @urecarkansas

FITNESS/WELLNESS

Online group fitness classes will be offered through July 31st via Zoom. For the weekly schedule and instructions on how to join the class, please visit the group fitness class schedule webpage or download the UREC app by searching urecarkansas (available on iPhone and Android).

At-home workouts: Follow our social media channels @urecarkansas or visit the UREC YouTube channel

to access online exercise videos led by certified group fitness instructors

and certified personal trainers

.

Join us on Instagram Live @urecarkansas each week on Wednesdays at 1:00pm

for a short mid-week workout.

Personal Training: UREC is now offering online personal training. UREC certified personal trainers are here to help you. Meet with your trainer in an online environment, receive workouts, and check in with your trainer to assure you are progressing. Cost,registration details, and more information can be found here.
UREC SPORTS

UREC Sports is encouraging students, faculty, and staff to take part in our inaugural Virtual Olympic-ish Pentathlon!
Events: Words With Friends- 5k Walk/Run- 1 Mile Walk/Run- Most Free Throws- Google Proof Trivia.
Interested? There will be four divisions (Faculty/Staff - Men, Faculty/Staff - Women, Students - Men, Students - Women). Email imsports@uark.edu by June 28th with your name, id#, and the division you're entering. You'll receive weekly instructions after you sign-up. The overall winner will receive a swag pack of intramural champ t-shirts!


SPORTS INJURY CLINIC TELEHEALTH APPOINTMENTS
The UREC Sports Injury Clinic is here to help you get through injuries you might have sustained before or during COVID-19. UREC's certified and licensed athletic trainer is available for telehealth appointments. For more information on how to set up an appointment, visit the Sports Injury Clinic webpage.


UREC OUTDOORS
The Leave No Trace Center for Outdoor Ethics has shared recommendations for getting outside during COVID-19. Just 5-10 minutes of being outside can reduce stress and boost mood. Remember to be courteous to others, research area closures and trail conditions, and follow COVID-19 guidelines when pursuing your outdoor activity.
Group Fitness Schedule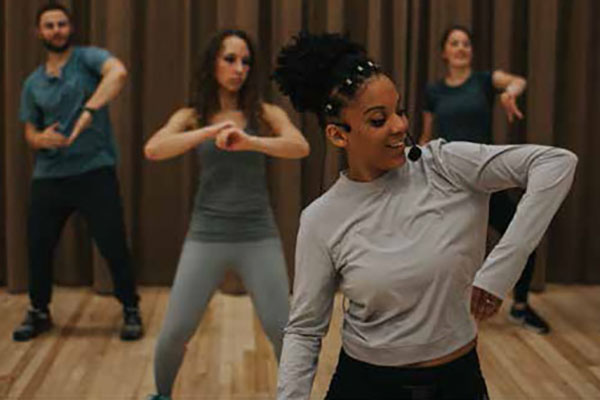 Group Fitness classes are designed to provide participants with a fun, motivating and well-rounded fitness experience.
Wellness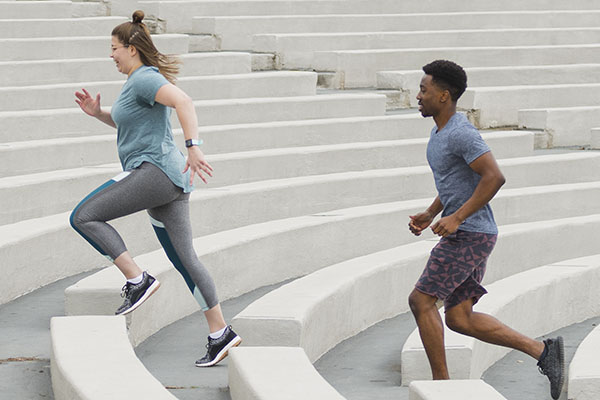 The Wellness Initiative aims to highlight how current campus-wide programming supports all aspects of growth and well-being for individuals.
Sports Injury Clinic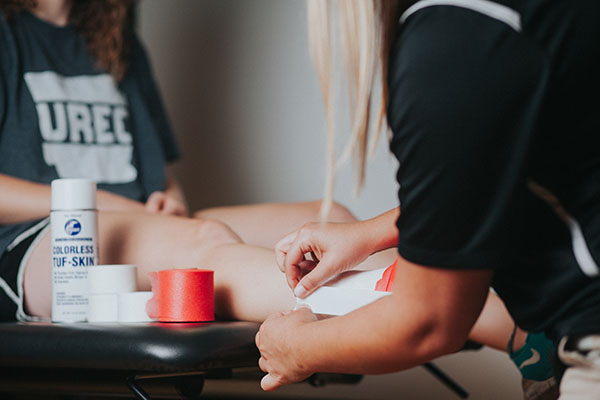 The Sports Injury Clinic offers free injury evaluations, as well as opportunities for injury prevention, emergency care, and rehabilitation.
UREC Magazine
Take a look at UREC's departmental publication, which covers all program area information.
Employment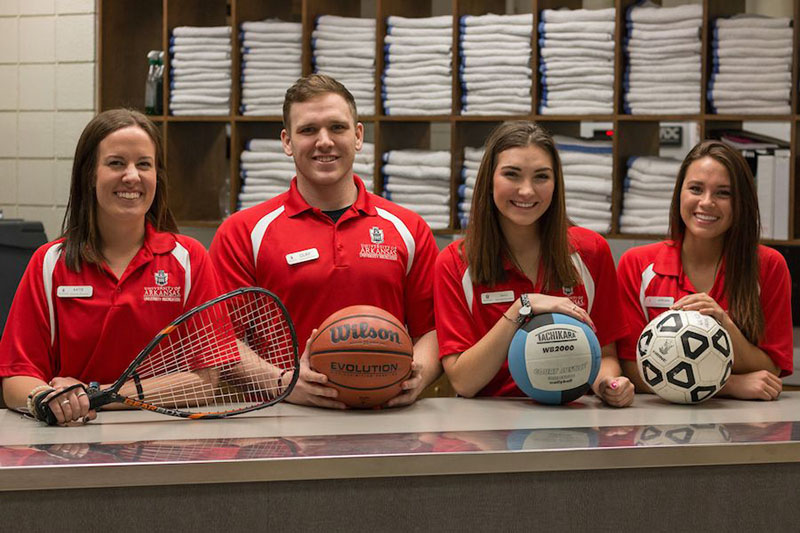 UREC develops its staff through professional growth, hands-on experience, education, and workmanship. University Recreation employs around 400 student employees in a variety of program areas.
Employment with UREC provides students an opportunity to gain valuable experience working within their area of interest, with the possibility for advancement within the department.
View Jobs
Contact Us
University Recreation
HPER 225
University of Arkansas
Fayetteville, AR 72701
479-575-4646
Fax: 479-575-7008
urec@uark.edu