Mission
The mission of University Recreation is to empower students for success through recreation and wellness.

Announcements + Closures
LIVE GROUP FITNESS CLASSES AVAILABLE VIA ZOOM:
These classes are available to everyone and are offered free of charge. Classes are now offered Monday through Friday. For the weekly schedule and instructions on how to join the class, please visit the group fitness class schedule webpage.

AT-HOME WORKOUTS:
Follow our social media channels @urecarkansas or visit the UREC YouTube channel to access online exercise videos led by a certified group fitness instructors and certified personal trainers.

ONLINE PROGRAMMING:

Commit to Fit: Wednesday, April 1 through Thursday, April 30
Participants will earn points for staying physically active throughout the month of April. This event is free. We encourage each participant to do 150 minutes of physical activity each week. Prizes will be awarded to those who complete 600 minutes during the month of April. Registration opens on Monday, March 30 at the Commit to Fit website.

1871 Challenge: In celebration of the University's founding in April of 1871, UREC is encouraging the campus community to take part in the 1871 Challenge! This challenge asks walkers and runners to see how far they can walk/run in 1871 seconds, which translates to 31 minutes during April 8-30. As you complete this challenge, wear any Arkansas apparel and post/share your 1871 Challenge on social media platform by tagging us @urecarkansas with the hashtag #1871challenge. Participants who complete the challenge will receive an Intramural Sports champion t-shirt!

Virtual 5k: Launch date Wednesday, April 8 through April 30. The Virtual 5k is open for current University of Arkansas students, faculty, and staff. There are four divisions: Men's (Faculty/Staff & Student) Women's (Faculty/Staff & Student). Participants are required to upload a screenshot of their 5k time at the time of submission (must include date and time). Participants are only allowed to submit once here starting on April 8. The leaderboard will be updated here. For questions, email imsports@uark.edu.

eSports Tournaments (IM Sports): Register for one of our weekly ESports tournaments! There will be tournaments Wednesdays (beginning 4/15) and over the weekends (Fri-Sun). Register for one or all games with our offerings on BOTH XBox and PlayStation: FIFA20, Madden20 and NBA2K. It's free to play. Register at urecmembers.uark.edu.

National Quarantine Quiz Show: This takes place every Wednesday during the month of April on Twitch at 7p CST. This is available to any U of A student, faculty or staff member. A Twitch account is required to play. Participants must create a log-in with your uark username, follow the RecWithoutBorders channel on Twitch and play against other college students from across the nation. Weekly winners will receive intramural sports champion t-shirts from a variety of colleges and universities who are coming together to provide a fun, interactive experience!

Words with Friends virtual tournament: Participants would need to download the app, words with friends 2, and send an email to imsports@uark.edu with their name, ID number, and words with friends username. Registration is from April 6th through April 17th at urecmembers.uark.edu. Tournament starts on April 20th.

No Man's Land Virtual Film Festival: April 16 (1am) - April 18 (12:59AM). Accessed via shared Vimeo link and password. Registration is REQUIRED through urecmembers.uark.edu and is FREE! Open to the entire UARK Community (anyone with uark credentials can log into the portal and register for the event). An email will be sent to all registered people at 12am on April 16 with a Vimeo link and password.
For inclement weather closures at the UREC Sports Complex and/or emergency facility closures, please follow us on social media @urecarkansas
Group Fitness Schedule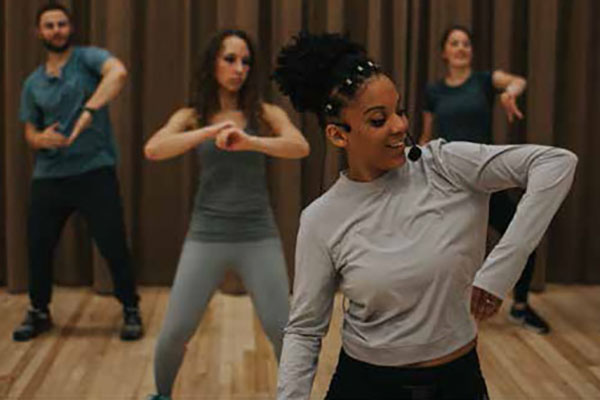 Group Fitness classes are designed to provide participants with a fun, motivating and well-rounded fitness experience.
Wellness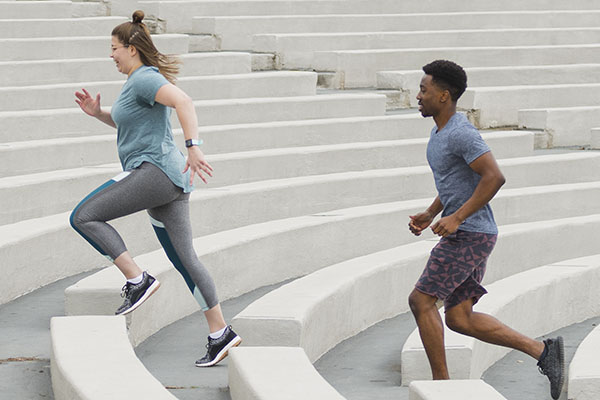 The Wellness Initiative aims to highlight how current campus-wide programming supports all aspects of growth and well-being for individuals.
Sports Injury Clinic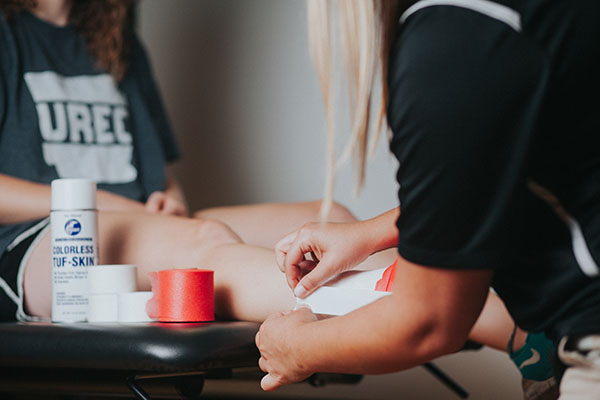 The Sports Injury Clinic offers free injury evaluations, as well as opportunities for injury prevention, emergency care, and rehabilitation.
UREC Magazine
Take a look at UREC's departmental publication, which covers all program area information.
Employment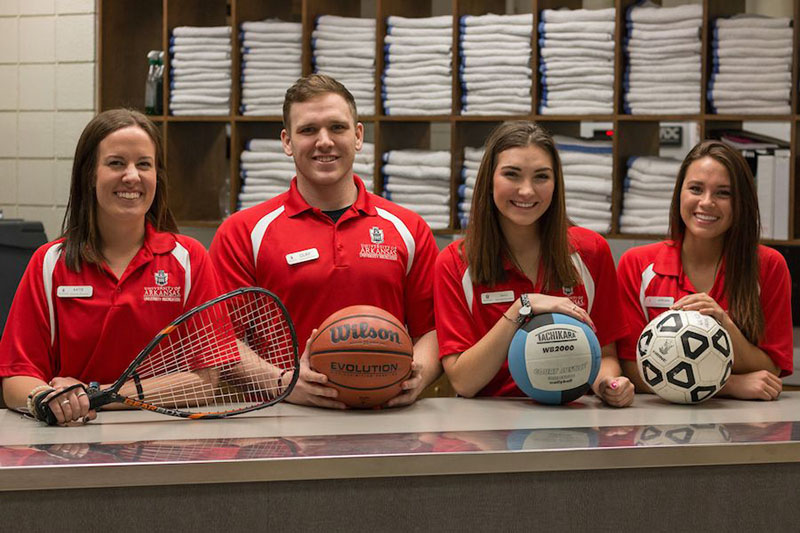 UREC develops its staff through professional growth, hands-on experience, education, and workmanship. University Recreation employs around 400 student employees in a variety of program areas.
Employment with UREC provides students an opportunity to gain valuable experience working within their area of interest, with the possibility for advancement within the department.
View Jobs
Contact Us
University Recreation
HPER 225
University of Arkansas
Fayetteville, AR 72701
479-575-4646
Fax: 479-575-7008
urec@uark.edu