Mission
The mission of University Recreation is to empower students for success through recreation and wellness.
Announcements + Closures
No Excuse November Fitness Challenge: Friday, November 1st-Thursday, December 12. Complete this fitness challenge by attending 12 group fitness classes to receive a free pair of UREC performance socks. Stamp cards will be given after the first group fitness class during the time of the challenge. A stamp will be given for each class attended.
The UREC Outdoors bouldering wall (HPER 102) will be closed Sunday, Dec. 8 through Thursday, Dec. 12 in order to setup for the annual Winter Bouldering Competition.
Candlelight Yoga provides an opportunity to relax and unwind before finals. This event will take place on Thursday, December 12 from 5 to 7 p.m. in HPER 220 and is free to attend. Drop-ins welcome.
Reduced Winter Break Hours begin Friday, December 20, 2019.
For inclement weather closures at the UREC Sports Complex and/or emergency facility closures, please follow us on social media @urecarkansas
Group Fitness Schedule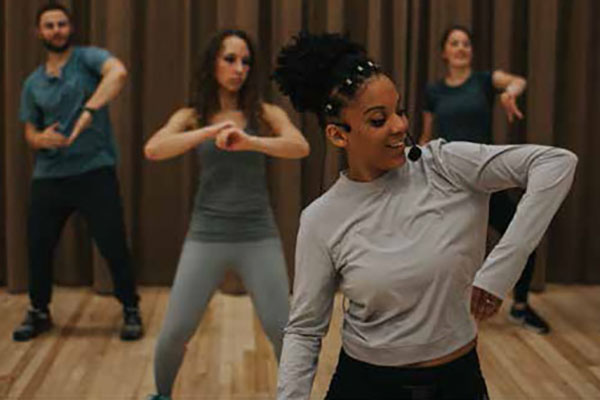 Group Fitness classes are designed to provide participants with a fun, motivating and well-rounded fitness experience.
Wellness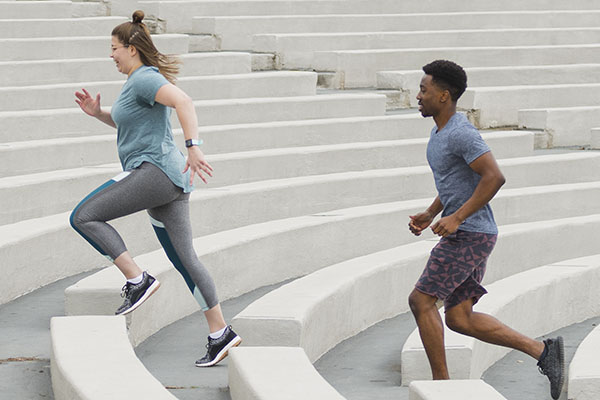 The Wellness Initiative aims to highlight how current campus-wide programming supports all aspects of growth and well-being for individuals.
Sports Injury Clinic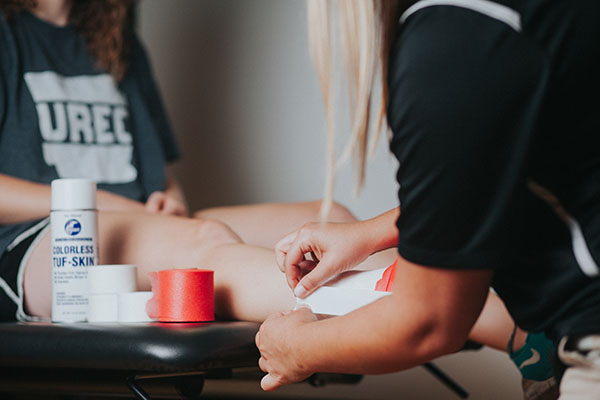 The Sports Injury Clinic offers free injury evaluations, as well as opportunities for injury prevention, emergency care, and rehabilitation.
UREC Magazine
Take a look at UREC's departmental publication, which covers all program area information.
Employment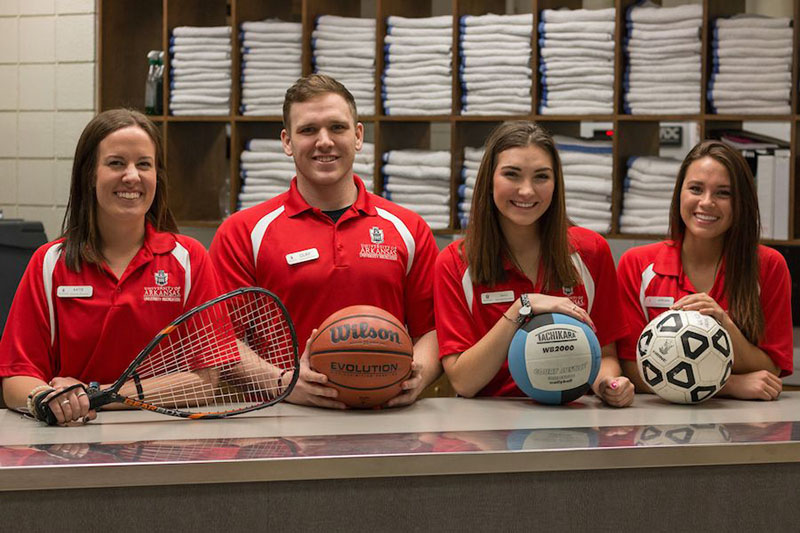 UREC develops its staff through professional growth, hands-on experience, education, and workmanship. University Recreation employs around 400 student employees in a variety of program areas.
Employment with UREC provides students an opportunity to gain valuable experience working within their area of interest, with the possibility for advancement within the department.
View Jobs
Contact Us
University Recreation
HPER 225
University of Arkansas
Fayetteville, AR 72701
479-575-4646
Fax: 479-575-7008
urec@uark.edu