Personal Training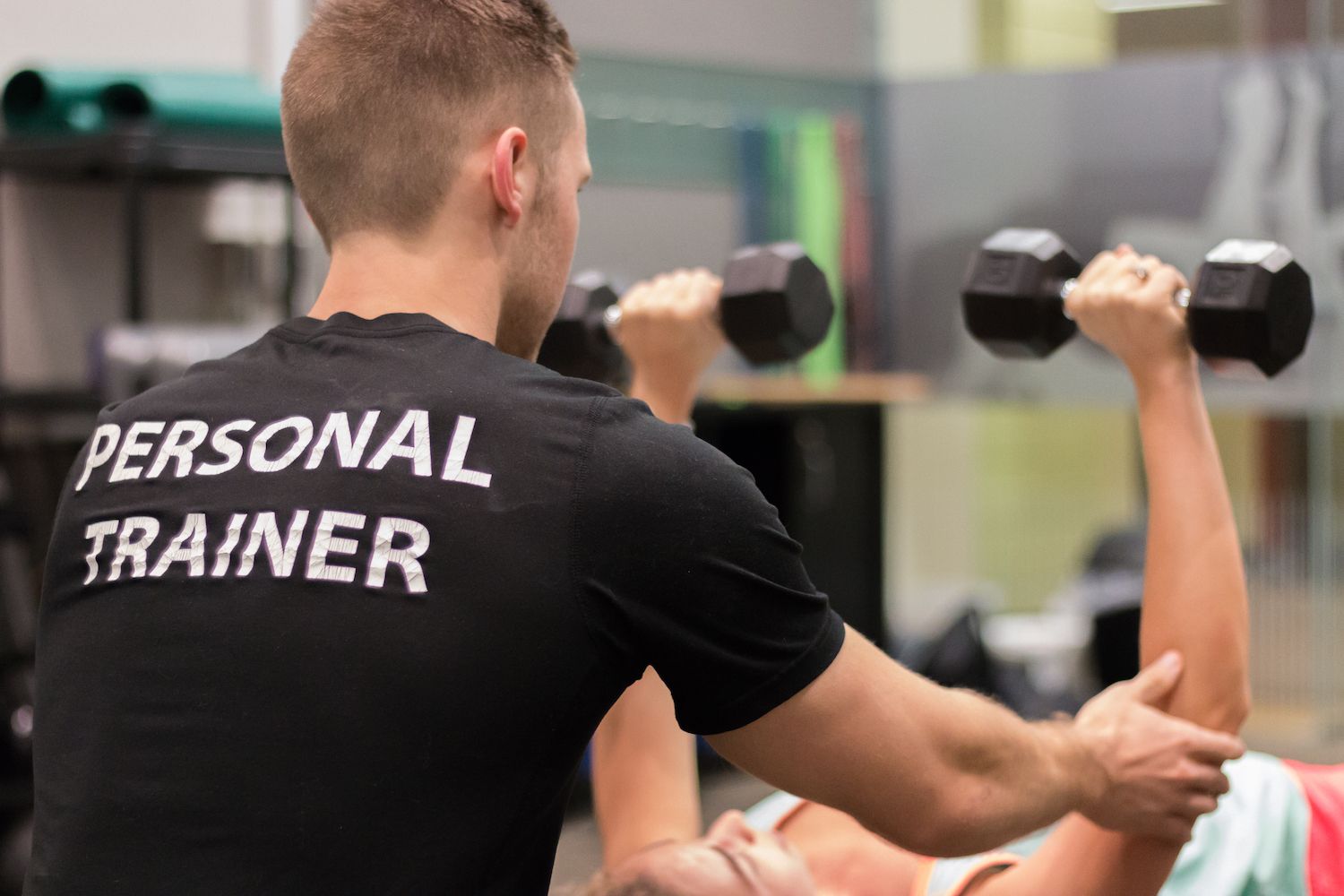 One-hour, private sessions with one of our nationally certified personal trainers will help you reach your desired fitness and wellness level. We will create a customized training program that meets your needs. Begin with a fitness assessment and initial screening, then start down the path toward realizing your goals.
How to Register
Register online via the Online Member Portal OR at the UREC Main Office, HPER 225. Payment is due at the time of registration.
Complete the Personal Training Online Registration Packet

Note: In order to sign the registration packet use the touch writing tool to add your initals or signature to the document

Send completed Packet to jstroope@uark.edu
You will then be contacted via email within 7 business days regarding your first appointment
Package Rates
Personal Training (1 on 1)
| | | |
| --- | --- | --- |
| # of Sessions | Student | UREC Member |
| Starter Package (Assessment + 1 Session) | $56 | $64 |
| 1 Session | $28 | $32 |
| 3 Session | $81 | $93 |
| 6 Sessions | $150 | $174 |
| 9 Sessions | $207 | $252 |
Group Training (2 to 3 participants)
| | | |
| --- | --- | --- |
| # of Sessions | Student | UREC Member |
| Starter Package (Assessment + 1 Session) | $80 | $88 |
| 1 Session | $40 | $44 |
| 3 Session | $114 | $126 |
| 6 Sessions | $204 | $228 |
| 9 Sessions | $270 | $306 |
*New clients must initially purchase the Starter Package
COVID-19 Considerations
At this time we are operating in accordance with the University of Arkansas guidelines for COVID-19. Our in-person personal training sessions are held in a private studio where social distancing can be assured.
Questions? Contact jstroope@uark.edu
Frequently Asked Questions
Is there a limit on how many sessions to purchase?

You may select any quantity you like, although new clients must initially purchase at least two sessions. New clients will utilize their first session as a fitness assessment.

Can I purchase sessions in smaller time increments?

All sessions are one-hour and may not be split into smaller time increments.

I have been working with a trainer. Can I follow up with more assessments to measure my progress?

Participants wishing to incorporate fitness assessments into their training sessions may utilize one session as an assessment at any time.

Do you need to have a UREC membership to us the personal training services?

You must be a valid member in order to purchase a personal training package.

I am unable to use all of the sessions I purchased. Can I get a refund?

All sessions must be used within six months, and unused sessions may not be refunded or transferred.

Can I purchase personal training sessions for private yoga, Pilates or stretch?

For a different twist on personal training, clients may choose non-traditional workouts for additional options related to flexibility, balance, strength, and breathing. Pricing is the same as Personal Training Sessions.

Do you offer orientations with a personal trainer to explain how to properly use the equipment in the fitness center?

A UREC staff member will demonstrate how to properly use cardiovascular and strength equipment, and can answer questions about exercise. Orientations are not designed to prescribe exercise plans, but rather to assist participants with proper equipment use. Orientations are complimentary.