Climbing Facilities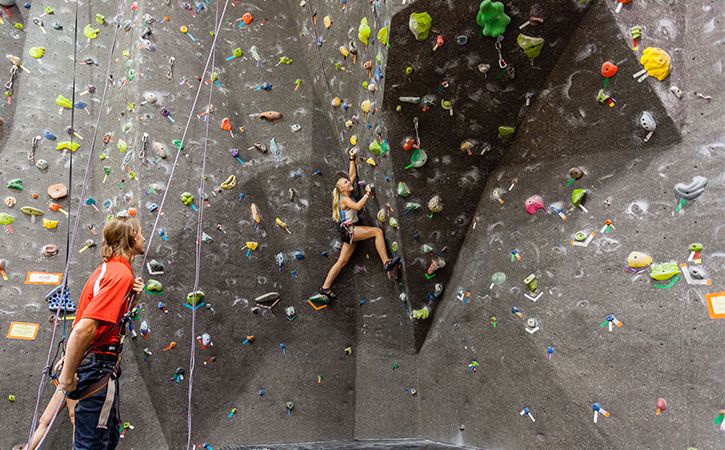 UREC Outdoors oversees the operation of two separate climbing facilities: A bouldering wall located in HPER 102 and a Climbing Wall located in Gym 1 (HPER 222).
Combined, these surfaces boast over two thousand feet of climbable surface, seven top rope climbing lanes, five lead climbing lanes, two auto-belays, a hand crack, and a belay ledge.
This diverse offering allows UREC Outdoors to host many in house programs and climbing clinics, and and allows students and staff alike to prepare themselves with the necessary skills and safety to improve their climbing abilities.
Hours
---
Climbing Wall
HPER Gym 1 (222)

Hours
Monday - Thursday
4:00 p.m. - 8:00 p.m.
Friday
Closed
Saturday
Closed
Sunday
4:00 p.m. - 8:00 p.m.