Events and Rentals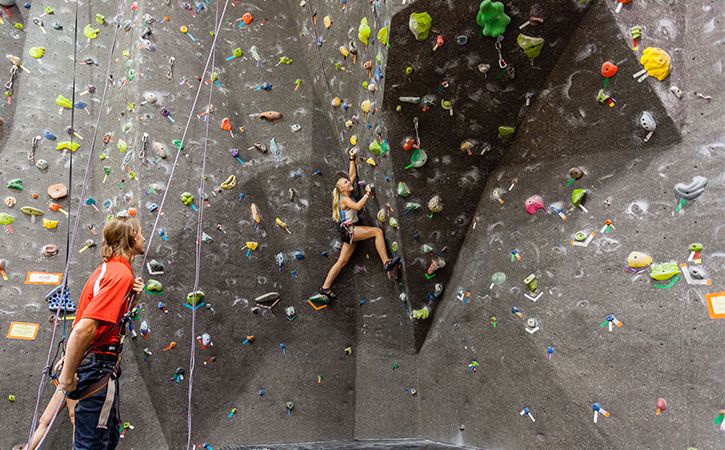 Rental Rates
Interested in a reserving our climbing wall for a family event, birthday party, or team building exercise? The climbing wall in HPER Gym 1 (HPER 222) is available to rent for your event (with a two hour minimum reservation).
| Hourly Rate | Student | UREC Member | Non-UREC Member |
| --- | --- | --- | --- |
| Fewer than 10 participants | $50.00/hr | $75.00/hr | $125.00/hr |
| 10 or more participants | $75.00/hr | $100.00/hr | $150.00/hr |
Contact Us
For more information, contact Katherine Miller, Assistant Director, UREC Outdoors.
Interested in participating in an event at our climbing and bouldering walls? Visit our Trips & Activities page to view our climbing trips and clinics.
If you are interested in signing up for any of our activities, please do not hesitate to come by UREC Outdoors (HPER 102), call us at 479-575-CAMP (2267), or sign up for outdoor trips and clinics online.