Climbing Wall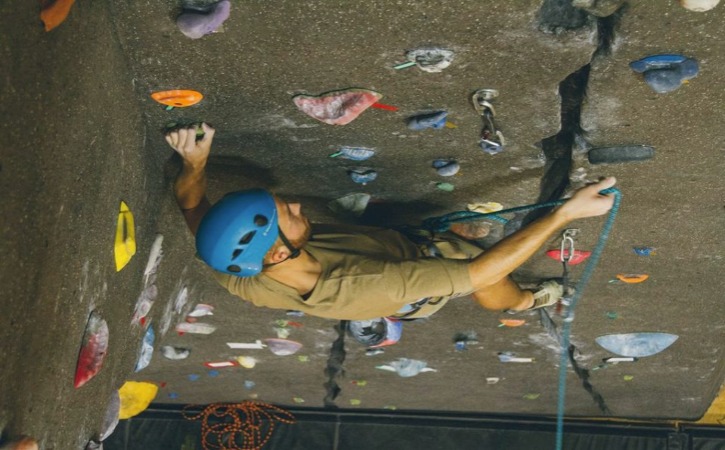 UREC Outdoors Climbing Wall (HPER Gym 1)
---
The UREC Outdoors climbing wall is located in HPER Gym 1 (HPER 222). Completed in 2014 by Eldorado Climbing Walls, this 26' structure features seven top rope climbing lanes, five lead climbing lanes, two auto-belays, a hand crack, and a belay ledge.
Only individuals with a valid UARK student ID, UREC members, or valid guest pass may use the climbing wall. Participants must show valid ID prior to each use.
Information
Hours
---
Climbing Wall
HPER Gym 1 (222)

Hours
Monday - Saturday
Closed
Sunday
4:00 p.m. - 8:00 p.m.
Contact Us
For additional information on the Climbing program, contact UREC Outdoors at 479-575-CAMP or camp@uark.edu