Bouldering Wall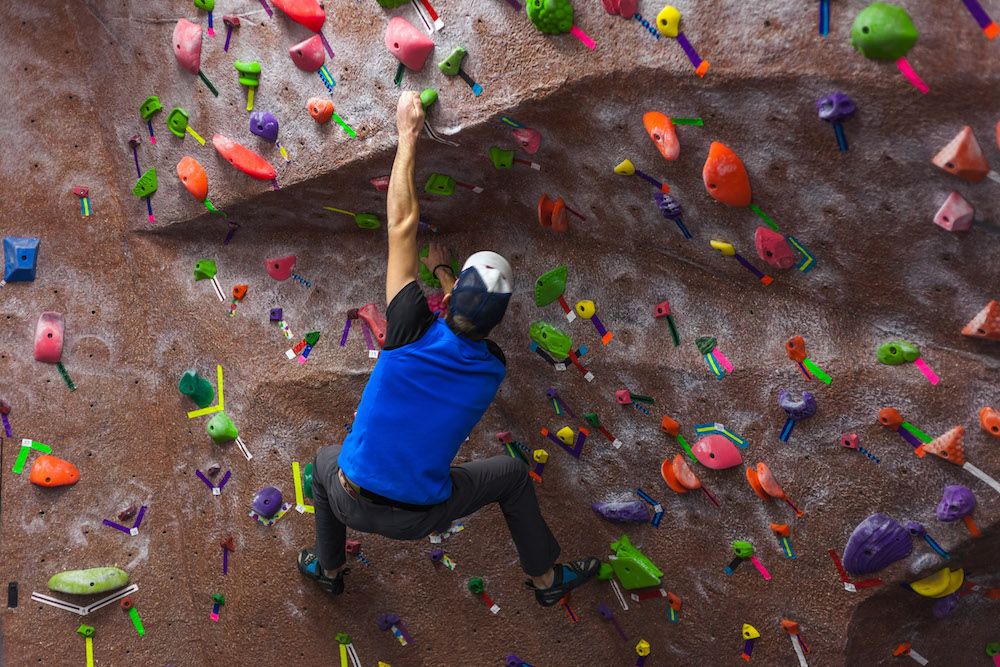 UREC Outdoors Bouldering Wall (HPER 102)
The bouldering wall is located in UREC Outdoors, HPER 102 and is free for individuals with a valid UA student ID, UREC members, or those with a valid guest pass. This wall, custom built by Eldorado Climbing Walls in the Fall of 2013, boasts a 35' traverse and overhangs up to 37 degrees.
Shoes are provided at no additional charge. Participants are encouraged to bring their own chalk. All equipment is for use on the bouldering wall only. Climbers are welcome to use their personal chalk bag and climbing shoes.
Climbers will be required to check-in at the bouldering wall using the UREC app barcode or by presenting their UARK identification card.
Hours
---
UREC Outdoors Rental Center, Bouldering Wall, & Bike Shop
HPER 102

Hours
Monday - Thursday
12:00 p.m. - 6:00 p.m.
Friday
12:00 p.m. - 5:00 p.m.
Saturday
Closed
Sunday
5:00 p.m. - 9:00 p.m.
Policies
Participation in all activities in the HPER Building, at the UREC Sports Complex, or any program sponsored by the Division of Student Affairs or UREC Department, regardless of location, is voluntary on behalf of all participants. All participants acknowledge and agree that the University of Arkansas does not provide insurance for any of its activities and shall not be liable for any injuries that occur at any of these locations or any of its programs.
Wall can only be utilized during operational hours and while staff are present.
Participants must sign a waiver and be at least 12 years of age.
Participants 17 and under must be accompanied by an adult at all times, and have a parent or legal guardian sign the climbing wall waiver.
Participants must swipe-in at the registration desk before using the wall and present proper identification.
The UREC staff reserves the right to ask participants to leave the facility at any time for unsafe or inappropriate behavior.
Participants are strongly encouraged to utilize a spotter.
Hands and feet are not allowed on any part of the ceiling, display areas, or outdoor equipment.
Horse play is not allowed.
Shirt and shoes are required.
Contact Us
For additional information on the Climbing program, contact UREC Outdoors at 479-575-CAMP (2267) or camp@uark.edu