Informal Recreation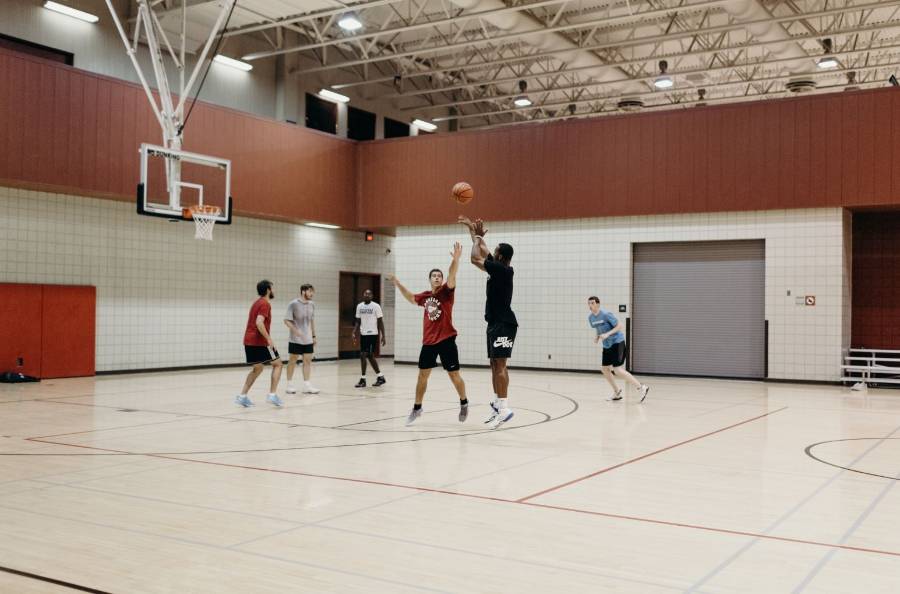 Informal recreation empowers students for success through recreation and wellness opportunities through unstructured, voluntary use of the recreation facilities on a first come, first served basis during operating hours. The program is designed to provide members and guests with a wide range of recreational pursuits during operating hours, at their leisure for fitness and fun.
Informal recreation activities are available on each level of the HPER Building & in the University Recreation Fitness Center, located in the Arkansas Union.
Operating hours are subject to change to accommodate academic classes, UREC programs, maintenance projects, university holidays and/or special events.
Check Out Equipment
Items can be checked out from the HPER Service Center (HPER 205A) with a valid ID:
Basketballs (Full & Intermediate)
Volleyballs
Wallyballs
Racquetball Racquets/Balls
Badminton Racquets/Birdies
Table Tennis Paddles/Balls
Items are properly disinfected by UREC staff upon return, and before being checked out again. Refer to the COVID-19 Response and Plan page for more information.
Reserved Areas
The following spaces must be reserved in order to access the area. Please refer to the HPER Building reservation page to submit a reservation request.
Informal use is not allowed in the following areas:
Dance Studio 220
Dance Studio 216
All classrooms (HPER 103, 311, 315, 316, 318, & 319)
UREC Conference Room (HPER 240)