UREC Sports Complex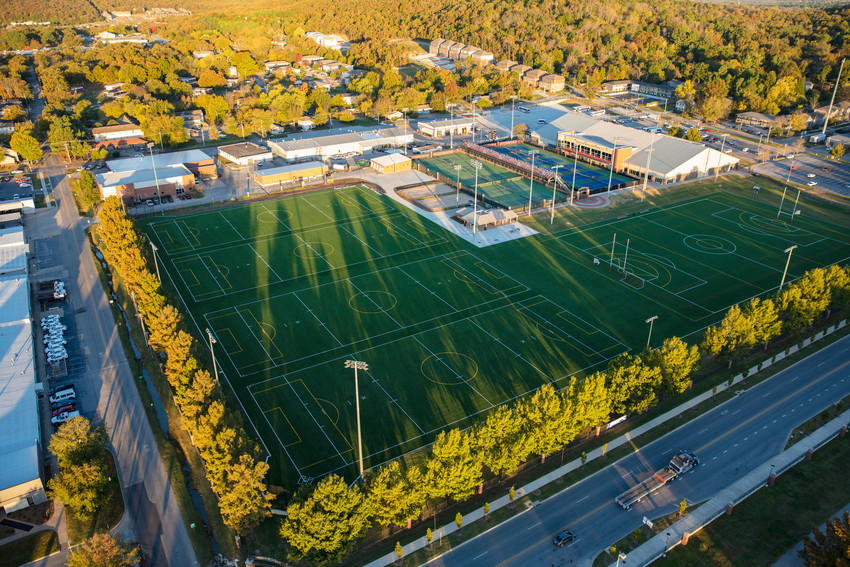 OVERVIEW
University Recreation offers extensive recreation offerings at the UREC Sports Complex at 1486 Mitchell Streets. Open to informal recreation, club and intramural sports programming, the UREC Sports Complex offers one competition and practice club sports surface as well as four additional playing surfaces for heightened recreation capabilities.
The Complex was renovated in 2017, renovations include the installation of new lighting and artificial playing turf, which provides greater flexibility for the Club Sports and Intramural Sports programs when scheduling games and practices. Additionally, the introduction of Informal Recreation and Fitness Programs to these outdoor spaceshas greatly expanded the scope of UREC's programming capabilities.
FIELDS BUILT FOR YOU
COMPETE IN INTRAMURAL GAMES
JOIN A CLUB SPORT
INFORMAL RECREATION HOURS
---
UREC Sports Complex Hours
Located at 1486 Mitchell Street
Hours
Monday - Sunday
5:00 p.m. - 9:00 p.m.
---
It is recommended that participants bring their own equipment with them, but equipment items [footballs, soccer balls, sand volleyballs, frisbees, etc.] are available for checkout from the service center in the complex.

RESERVE THE FIELDS FOR UNIQUE SPORTING EVENTS
Want to make a reservation for your own sporting event? Reserve the athletic fields using this helpful reservation form.
| | | |
| --- | --- | --- |
| Item Description | University Organizations/Affiliate | Non-University Organizations |
| Cancellation/Change Fee | $50.00/$25.00 | $50.00/$25.00 |
| Club Sport Field | $80.00 | $225.00 |
| Field Lighting (per hour/per field) | $50.00 | $50.00 |
| Field Marking (per field) | $125.00 | $125.00 |
| Field Sport Set Up Fee (per field) | $20.00 | $20.00 |
| Intramural Field (per field) | $30.00 | $75.00 |
| Patio | $10.00 | $15.00 |
| Restroom/Grounds Cleaning Fee | $50.00 | $50.00 |
| Rugby Sport Set Up Fee | $100.00 | $100.00 |
| Sand Volleyball Courts (per court) | $10.00 | $20.00 |
| Sports Complex Personnel (per hour) | $18.50-$19.50 | $18.50-$19.50 |
All rates are per hour and not pro-rated. Reservations must be made for at least one hour.
All rates are for each individual facility area.
All summer camps are billed at the non-university rates listed above.
Additional fees will apply for UREC supervision.
Payment methods include check, major credit card, or university account number. No cash payments.
| | |
| --- | --- |
| Equipment Item | Daily Rate |
| Cones (set of 6) | $2.00/each |
| Football | $5.00/ball |
| Frisbee | $2.00/each |
| Kickball | $5.00/ball |
| Sand Volleyball | $5.00/ball |
| Scoreboard | $25.00/each |
| Soccer Ball | $5.00/ball |
| Softball | $2.00/ball |
Charges are based on use per item/per day, regardless if the event's duration is less than a day.
SPORTS COMPLEX RULES
The sports complex is a facility that supports University Recreation intramural sports, club sports, and informal recreation programming. Enjoy the facility by participating safely, interacting with others, and adhering to posted and verbal requests from the staff.
In order to maintain the integrity of the facility and the safety of others, UREC asks that users do not bring the following into the facility:
Pets

Alcoholic beverages

Vehicles

Glass containers

Bicycles

Tobacco products

Unauthorized narcotics

Skateboards

Metal cleats

Scooters

Drones

Hoverboards
Food, sunflower seeds and gum are not allowed on artificial playing areas. Food must be kept in the pavilion.
Participants engaging in recreational activity on the sports fields must wear athletic footwear.
Equipment may not be moved without permission of UREC staff.
UREC staff members exercise the right to remove any participant from the facility due to behavior that violates the conduct explicitly stated in the rules.
FEATURES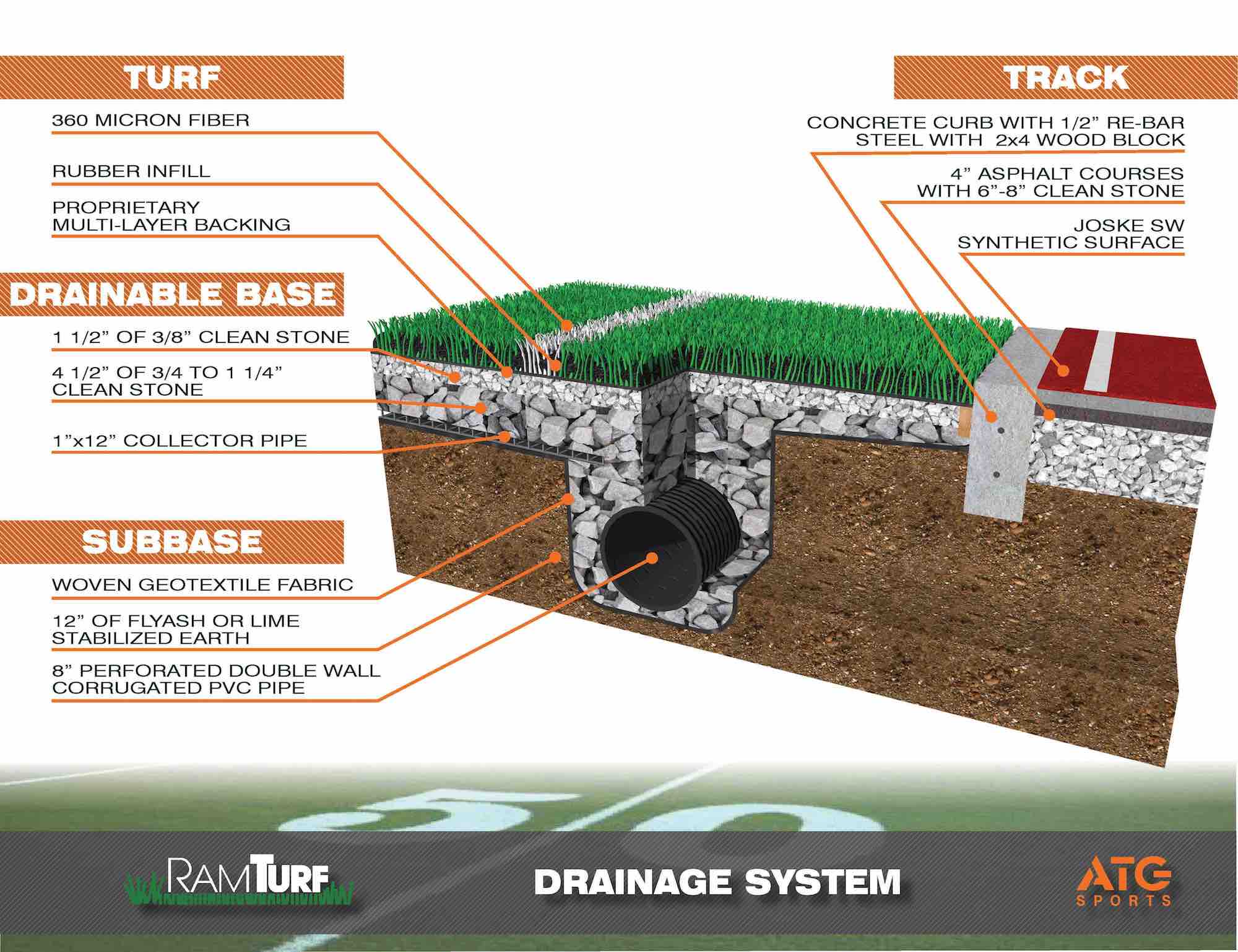 RamTurf Drainage System
The ATG RamTurf playing surface technology will allow for dry playing conditions year round with its built-in drainage system. With a complex drainage system such as this, the turf will allow for greater flexibility in scheduling programming.

Musco TLC for LED Lighting Fixtures
Featuring less light spill and higher foot-candle output than the standard metal halide fixtures, the TLC for LED system will offer energy savings year as well as a brighter playing surface for patrons.
FACILITY LOCATION
The UREC Sports Complex is located at the corner of Mitchell Street and Razorback Road, just south of the Billingsley Tennis Center.
QUESTIONS?