Certifications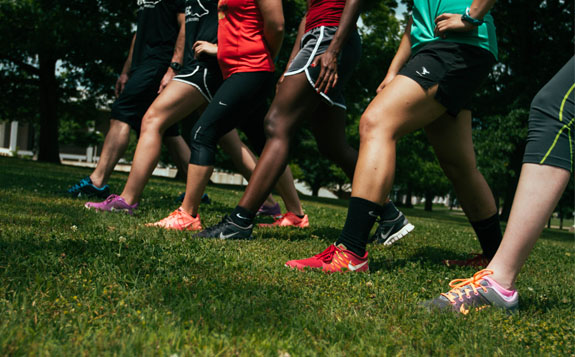 UREC is proud to host nationally accredited certifications in a variety of areas including group fitness and personal training. Special interest classes and programs are also offered periodically throughout the year.
This course is designed to prepare individuals to take the ACE Group Fitness certification exam. This 8-week course provides curriculum and materials consisting of PowerPoint presentations, lectures, interactive group activities, and practical programming/training. The Prep Course does not certify individuals as group fitness instructors. Individuals wishing to become certified group fitness instructors must register separately for an ACE Group Fitness certification exam at www.acefitness.org.
Spring 2019 dates
February 5th - April 16th
Time: Tuesdays from 3:00 p.m. - 5:00 p.m. in the HPER
Cost: $150.00 for Students, $200.00 for UREC members
Registration: UREC Main office or online at the UREC Member Portal.
Registration packet: Group Fitness Prep Course
Come learn how to structure, prepare, and teach an indoor cycle class on UREC's IC7 Matrix bikes. Class is open to those interested in teaching for UREC. There are only 16 spots available, so please make sure to contact Casey ahead of time to register and save a spot!
When: Friday, April 12th from 3:00-5:00pm
Where: UREC Cycle Studio (1st floor of the HPER)
Who: University of Arkansas students
Cost: FREE
Registration: Email Casey Fant cfant@uark.edu