Painting a Perspective - Mural Self-Guided Tour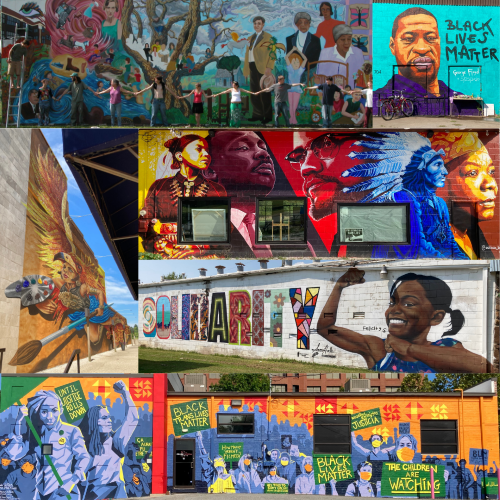 If art imitates life, how do you see yourself and our world in Fayetteville murals?
If you can't join us for one of our mural bike tours, you can use the resources below to go on your own self-guided tour across Fayetteville. There are two routes to choose from, both of which are close to the University of Arkansas campus. Resources on how to rent a bike, maps, outdoor safety, and discussion of social justice and unity can also be found below. When visiting these murals keep the three questions below in mind:
What do you SEE? What do you FEEL? What can we DO?
Self-Guided Route Maps and Bike Rentals
South Fayetteville Mural Tour
Dickson Street Mural Tour
Other Murals and Additional Resources