Fitness Center Policies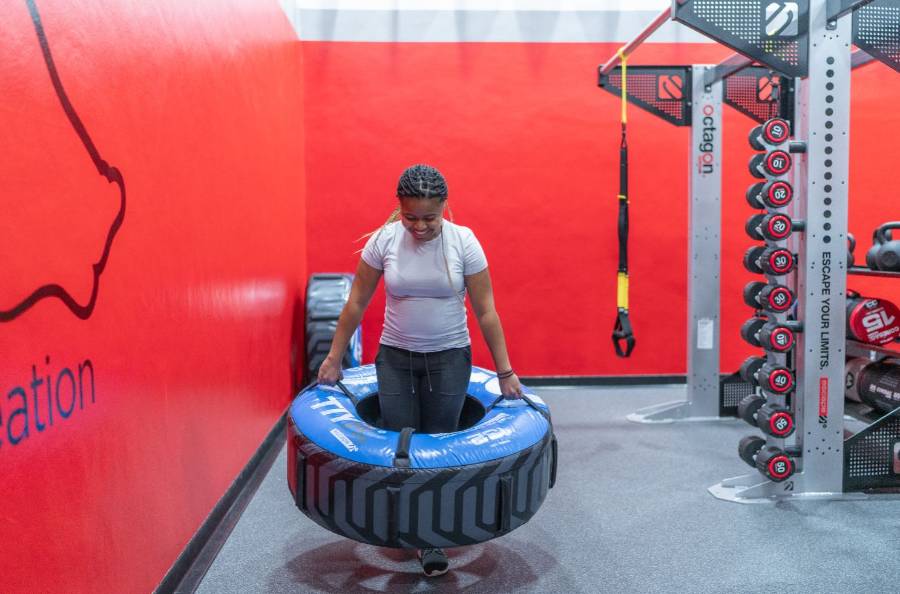 All policies listed below encompass the Donna Axum and UREC Fitness Center. Fitness Center staff have the authority to enforce all rules, violators will be asked to abide by the rules or leave the facility.
All participants must be a U of A student, UREC member, or a guest of a member.
Children ages 12-17 must be accompanied at all times. Children under 12 are not allowed in the fitness center.
No food is permitted in the fitness center.
Water must be in closed containers.
Gum is prohibited in the fitness center.
No personal belongings are allowed and should be stored in a locker prior to entering the fitness center.
UREC is not responsible for lost or stolen items.
No foul language.
Training or facilitating workouts in UREC facilities not allowed.
Towels may not be taken from the fitness centers.
Leave equipment clean and organized.
Chalk is prohibited in the fitness center.
Appropriate sport or exercise clothing must be worn at all times.
Only shirts with factory seems are acceptable in the fitness center.
Non-athletic apparel is prohibited.
Closed toe, athletic shoes that encompass the foot must be worn at all times.
Dropping, slamming, or banging weights is unacceptable.
No explosive movements with the weights.
No Olympic lifting is allowed.
Deadlifting with an Olympic bar must be done inside the squat rack.
Olympic barbells must be used in either the squat rack or used over a bench.
Lock collars must be used at all times.
Plates must be put back after use.
No throwing medicine balls at the wall or ground.
Handstands are not allowed in the fitness center.
Jumping rope is prohibited in the fitness center. This exercise can be performed in the racquetball courts or gymnasiums.
Time limit on the cardio machines is 30 minutes. First-come, first-serve.
Allow others to work in between sets on weight machines.
Participation in all activities in the UREC Facilities, at the University Recreation Sports Complex, or any program sponsored by the College of Education and Health Professions or UREC Department, regardless of location, is voluntary on behalf of all participants.
All participants acknowledge and agree that the University of Arkansas does not provide insurance for any of its activities and shall not be liable for any injuries that occur at any of these locations or any of its programs.