Massage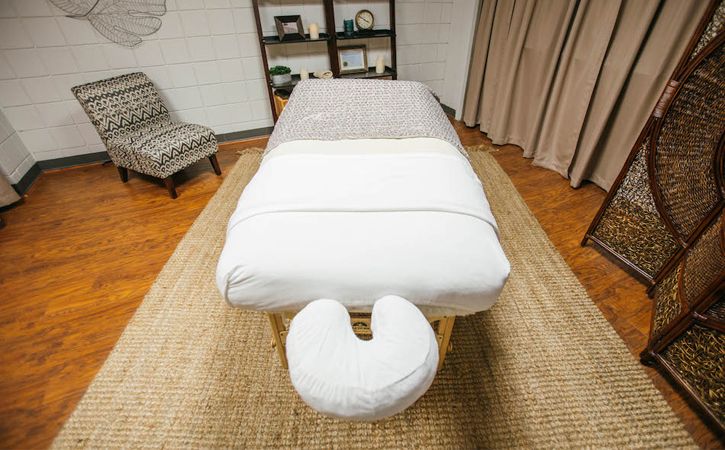 UREC massage is offered on the third floor of the HPER Building in room 307.
U of A students and UREC members are eligible to book massage services at a discount. Non-members in Fayetteville and beyond may also book a massage with UREC. Clients have the option to book with the licensed massage therapist of their choice. By inquiry, UREC will work to accommodate special requests.

Visit the UREC Main Office in HPER 225, or call 479-575-4646 to check available appointment times.
Pricing
Student Members: $40 per hour
UREC Member (Non-student): $45 per hour
Non-members: $55 per hour*
Gift Certificates
Gift certificates are available upon request. All Gift Cards expire six months from date of purchase, and can be purchased by phone or in person. However, gift cards must be picked up at the UREC Main Office.
Staff
Michael Barden
Education: White River School of Massage
Years of Experience: 20+ years
Availability:
Tuesdays 4:00-7:30pm
Wednesdays 4:00-7:30pm
Thursdays 4:00-6:15pm
Sunday 2:00-5:30pm
Policies
UREC staff and massage therapists reserve the right to terminate a massage appointment for any misconduct or for reasons felt to be necessary. On occasion, emergencies, illness, or inclement weather may require a cancellation by our massage therapist. On these occasions, we will reschedule your appointment at your earliest accommodation.
Massages are for therapeutic purposes only.
Payment is required at the time of booking.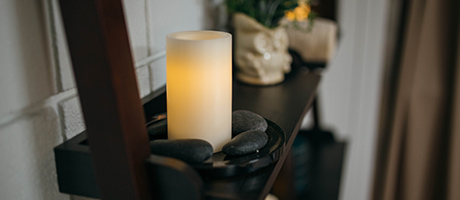 Cancellation/No Show Policy
Should the need to reschedule arise, a 24-hour advance notice is required. Cancellations without a 24-hour notice will result in a charge for your session. Cancellations with a 24-hour advance notice can be rescheduled at no additional fee.
If you arrive late for a massage appointment, it may be necessary to forfeit your remaining time.
No-shows will forfeit any fees paid in advance.
Refunds will not be offered for massage appointments or cancellations that are unable to reschedule.
Traveling Trainer Service
Chair massages can be utilized as part of special events, or as incentive programs for an on-campus office, hall, or organization, for $50.00 per hour. Learn more about additional Traveling Trainer services, which include group fitness classes, wellness seminars, and Red Cross certification courses.