Small Group Training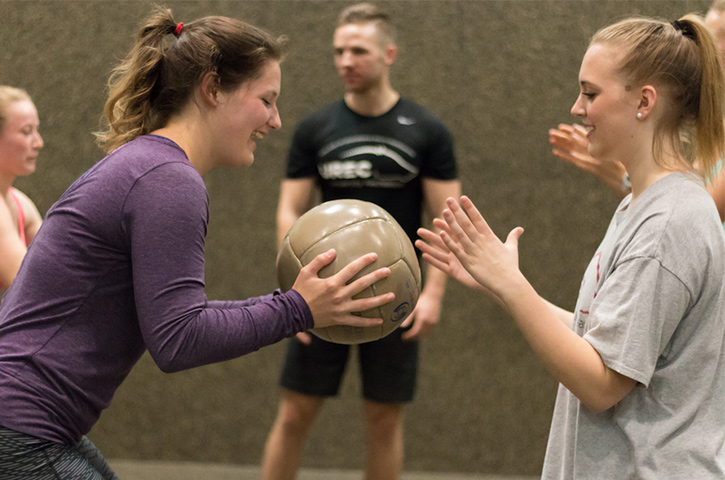 Small Group Training classes utilizes a variety of trendy fitness equipment in a challenging and fun environment. The UREC certified personal training staff will take you on the ultimate fitness experience while providing you with motivation, tips and progression toward your goals.
The dedicated UREC Train studio is located on the first floor of the HPER and allows for a private studio space for training session with our accredited person trainers. Supporting equipment includes: TRX suspension trainers, Rip trainers, ViPR's, kettlebells, plyometric boxes, training ropes, powerlifting rack, and more.
Fall 2017 Session Dates
Monday, September 18th – Thursday, November 16th
*Classes will not run during University holidays.
FREE class demos will be offered Monday, September 11th - Thursday, September 14th at regularly scheduled class times. After September 15th, Small Group Training class registration is required.
Cost: $25.00 for U of A students; $35.00 for UREC members


Small Group Training Classes
Registration
Register beginning August 21, 2017 at the UREC Main Office, HPER 225 or register for classes online at the UREC Membership Portal.
Download and fill out the registration packet: Small Group Training Schedule Fall 2017
Questions
Interested in learning more or have a question about small group training? Contact Ryan Owen.